Malasaña is all about pop culture
Malasaña.
The place to go for all things modern
Malasaña brings modern, edgy, vintage, underground vibes. Home of the party scene and the cultural revolution. In fact, this is where the Movida Madrileña was born in the 1980s, and the soul of that counter-cultural movement is as alive today as it ever was, in bars like La Vía Láctea, El Penta and El Tupperware.
A little-known fact is that Malasaña is not really a neighbourhood, a district, or even an official name at all; it's just what people have always called the area, and the name stuck. It actually forms part of the Universidad district, which is where the old Universidad Central was located, and the neighbourhood is called Maravillas. The unofficial name Malasaña came from the street named after Manuela Malasaña Oñoro, a local resident and a heroine of the uprising against the invasion by Napoleon on 2 May 1808. This uprising was such a momentous event that the Plaza del 2 de Mayo sits at the very heart of the neighbourhood and is one of the most popular places to meetfor locals and visitors alike.
Brimming with vintage shops, exuberance and vitality, Malasaña is just the place to discover some authentic Madrid nightlife, immerse yourself in culture and take advantage of a fantastically-central location.
Connect with the neighbourhood
Esta um arumque cusa idusam ene mincien iminctore aut etur atia nobit, int laut expernat ut derum sequo omnit la cum rem. Ecat. Loribus anducid ullatemporem aut eliti nimusam quia sanimaio idit, et quunt quam facepreped modi occab is id eos ulparum fuga. Nem que vel in eruptat.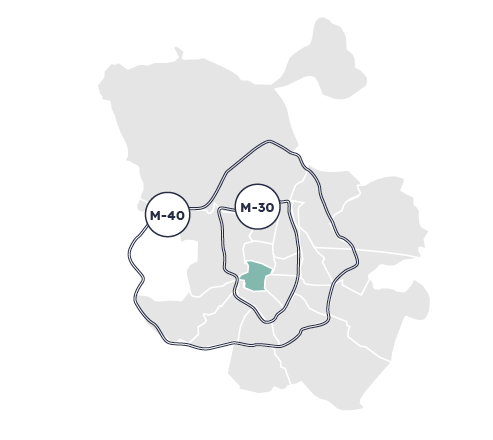 ¿Fancy living
in Malasaña?
We know that you may have many questions, which is why we are always available if you need to talk to someone. Write to us and we'll call you within 24 hours.